A Bean Extract that May Support Weight Loss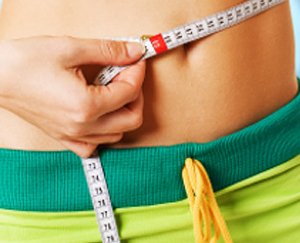 In the never-ending quest for the secret to
losing weight
and keeping it off, another natural product with promise comes to light: an extract from
white kidney beans
,
Phaseolus vulgaris
, that interferes with carbohydrate digestion and absorption. Researchers found in a preliminary study that the extract helped overweight and obese people lose weight durng 1i2 weeks of calorie restriction and maintain the weight loss during 24 weeks of unrestricted eating.
Watching weight
The study, published in Obesity, was divided into two parts: weight loss and weight management. During the weight loss part of the trial, 123 overweight or obese people were put on individualized diets based on gender, age, weight, and activity level. The diets were designed to encourage weight loss through slight calorie restriction for 12 weeks. Participants were also assigned to take 1,000 mg of Phaseolus vulgaris extract three times per day or placebo.
During the weight management part of the trial, 49 of the original bean extract users were monitored for an additional 24 weeks while continuing to take the extract. They were told to eat a nutritionally balanced but unrestricted diet.
Bean extract brings better weight loss
Researchers found several positive effects:
During the weight loss part of the trial, people taking bean extract lost an average of 2.9 kg (6.4 pounds) while people taking the placebo lost 0.9 kg (2.0 pounds).
Bean extract users also lost more body fat, suggesting that the weight loss was not due to muscle loss, and inches around the waist, indicating that abdominal fat, which is more closely associated with diabetes and heart disease than other types of fat, had decreased.
During the weight management part of the trial, 73% of participants successfully maintained their weight.
No negative side effects were seen in people using the bean extract.
"We conclude that [Phaseolus vulgaris extract] is effective and safe in weight loss and weight management, even with unrestricted energy intake," the study's authors said.
No quick fix
These results suggest that Phaseolus vulgaris extract might increase weight loss while on a low-calorie diet and further suggest that this bean extract might help with the stickiest of problems: maintaining weight loss, but the amount of weight lost and kept off over a total of 36 weeks (9 months) was modest, at 2.9 kg or 6.4 pounds. If you are trying to lose a meaningful amount of weight, a comprehensive program that includes diet, exercise, and supplements may be the best approach.
Here are some things to remember:
Eat beans. Whole beans are rich in complex carbohydrates. They slow down carbohydrate digestion and help regulate blood sugar levels, and are an important part of a low-calorie diet that promotes weight loss, along with fruits, vegetables, nuts, and seeds.
Make it count. All effective weight-loss diets are based on calorie reduction. Focus on sustainable habit changes that eliminate extra calories—snacks, sodas, fancy coffees, and even juice might be adding to your calorie load and might be well replaced by fruit, herbal tea, or water.
Get support. Researchers have found that one of the keys to successful weight loss and maintenance of weight loss is social support. Meeting regularly with a support group or an individual counselor may help you meet your goals.
By Maureen Williams, ND