Carnitine Gets a Clean Bill of Health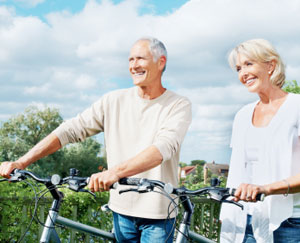 Carnitine
is a nutrient that occurs in abundance in red meat, and is available as a dietary supplement. These supplements are used by millions of people who are seeking to improve heart health, so recent headlines suggesting carnitine may be linked with
heart disease
caused quite a stir. A comprehensive look at controlled clinical trials challenges this conclusion, finding that carnitine is a safe, inexpensive therapy that may improve health after a heart attack.
Carnitine as cardiovascular caretaker
Researchers used a technique called meta-analysis to combine 13 controlled clinical trials to evaluate the effects of carnitine dietary supplements on health after a heart attack (acute myocardial infarction). The studies included 3,629 adults, and all were trials of carnitine compared with placebo or control (no carnitine), immediately following a heart attack. The study participants were followed for between three weeks and 12 months.
Compared with no carnitine (placebo), risk of death due to all causes was reduced by 27% in adults who were selected to take carnitine supplements after a heart attack, For this same group, risk of developing an abnormal heart rhythm was reduced by 65%, and likelihood of developing angina (pain in the chest, shoulders, neck, and arms due to inadequate blood supply to those areas) was reduced by 40%.
There was a trend toward reduced risk of both heart failure and a second heart attack in those taking carnitine supplements, though these results weren't statistically significant. The researchers did not note side effects or negative outcomes in people taking carnitine supplements.
Crafting a cardio-protective lifestyle
The study found that taking a carnitine supplement may reduce the odds of dying or developing other cardiovascular problems, including abnormal heart rhythms and angina, after a heart attack, though the authors note that further study is needed.
Our tips can help you create your own cardiovascular wellness plan, with or without carnitine:
Consider context. While carnitine is considered safe for nearly all adults, some people, including those with kidney or liver disease, should consult their doctor before using this supplement.
Do it right. 500 to 2,000 mg of L-carnitine TID may maximize the likelihood of benefit, but talk to your doctor before adding this or changing any medication.
Supplement wisely. Supplements are intended to supplement other healthful practices. To minimize risk of heart disease, those practices include a healthy diet and regular physical activity.
Eat right. For best heart health, focus on whole foods. Every day aim to eat at least two and a half cups of vegetables and fruits, several servings of whole grains including oats and barley, and healthy fats from fish, nuts, and seeds.
Get physical. Simply walking for 20 to 30 minutes every day will strengthen your heart. If you have an existing heart condition, or haven't exercised regularly for some time, consult your doctor about how to safely incorporate more physical activity into your life.
by Suzanne Dixon, MPH, MS, RD